Tile Contractor Services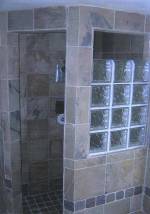 Did you know that tile isn't just for floors? Shower tile installation, wall tile installation, and tile backsplash installation are just some of the decorating possibilities open to you. Add an extra hint of style to your kitchen countertops with a contemporary pattern, or throw a dash of your favorite color into your shower wall to match your decor. There are countless combinations and permutations of tile colors, shapes, patterns, and styles that can make your home both more beautiful and more durable. Call one of our tile contractors today to take your home to the next level!
The fully insured, licensed, and bonded professionals at ANDY OnCall® can install tiles in all sorts of places, from the facing around fireplaces to shower benches. Tiles are durable, beautiful, easy to clean, and add personality to any room. ANDY OnCall® provides tile installation of various types, including:
Granite
Glass
Ceramic
Marble
Porcelain
We offer both tile installation and repair--call for more details on the benefits of each type of tile!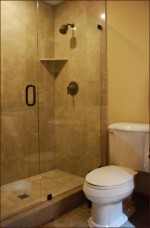 Don't risk wasting your time, money and energy trying to install tiles just like the pattern you see in the home magazines or on television. Tiling is a skilled art that requires training, skill, and the correct tools. At ANDY OnCall®, our tile contractors will work with precision, symmetry, and accuracy, keeping in mind your exact vision. We take the time to do the job right, ensuring that you'll have a pattern that you'll love and durable installation that won't chip or crack. When you choose our tile contractors, you can be confident that your counters, shower, or other project will remain intact and safe even after years of heavy use.
Cracked, broken tiles give off a grimy vibe, and kitchens and bathrooms that look dingy are less likely to be enjoyed. Make your house a place where everyone will want to gather! It's amazing the difference our handyman service can make in your home. Call or e-mail ANDY OnCall® today to learn about all the ways choosing to install tiles can spice up or clean up your home or commercial space! ANDY OnCall® is the name to trust when you want to have tile installed in Chicago and the North Shore.
Tile Install
tile contractors
Ceramic Tiles
tile installation