Interior Handyman Services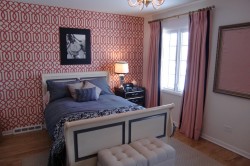 Handyman services can make even the perfect home just a little bit sweeter. Perhaps you need  light carpentry work done to install wall-mounted bookshelves or repair a piece of damaged trim. Or maybe handyman home services could help you fix that drip-drip-drip from the sink that's been keeping you awake for weeks. Whatever your needs, no matter how large or small your job, call ANDY OnCall® today to learn more about our array of handyman services! Our qualified experts can help you get the job done right.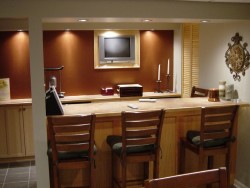 ANDY OnCall® is your one-stop shop for a full range of handyman services. For all those odd jobs you don't want to do, don't know how to do, or just plain don't have time to do, there's always ANDY! ANDY OnCall® charges by the job, not by the hour, so you always know your bill before it comes, regardless of how long the job may take. Each handy man service is performed by professionals with the latest training and years of real experience, and our experts have the knowledge and skill to ensure you get only the finest workmanship. Whether you're giving your entire office building an interior makeover, or need some minor drywall repairs, call the best handyman services in the North Shore area--ANDY OnCall®.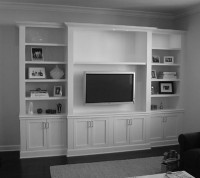 Some of the various handyman services offered by ANDY OnCall® include:
Painting
Drywall work
Sump pump installation
Carpentry
Appliance and ceiling fan installation
Electrical work
Plumbing repair
Residential basement work
Tile installation
Hanging blinds/curtain rods
Not everyone can be a handy man service whiz. Don't sweat it if your pictures are all hanging crooked and you don't know a ball-peen hammer from a Phillip's head screwdriver. That's what our professional handyman services are for! Let ANDY OnCall® tackle your honey-do list, so you don't have to. Think about how amazing your living room would look painted Radical Raspberry, or how much more comfortable your office waiting room would be if you just had a few mini blinds installed. There are so many ways that our handyman services can enrich your living and working space. Call today for your estimate, to learn about our written one-year warranty, or for more information about all our available handyman services. Affordable and convenient, handyman services from ANDY OnCall® can help your home or business shine!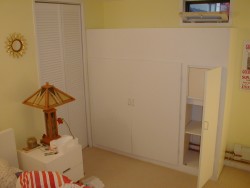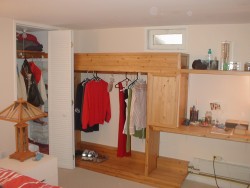 BeforeAfter
Handy Man Service
Handyman Service