Services Offered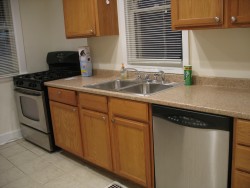 Every home or commercial building needs a little sprucing up now and then. A little deck maintenance here, a few electrical repairs there, a paint job, a plumbing repair... it takes a lot of work to maintain a building! Sometimes you just don't have the time, skill, or ability to perform the tasks necessary to keep your building up to code, up to desired appearances, or up to your changing needs. That's why ANDY OnCall® is here to help.
ANDY OnCall® is the go-to handyman service in Chicagoland, whether you need help with one job or ten jobs. Our professionals include experienced electrical contractors, painting contractors, plumbing contractors, tile contractors, bathroom contractors, and more! Our experts offer a range of assorted interior handyman services and exterior handyman services, putting our skill and knowledge to work to ensure your property looks great and meets your needs. And, it gets even better—all of our work comes with a one year written warranty!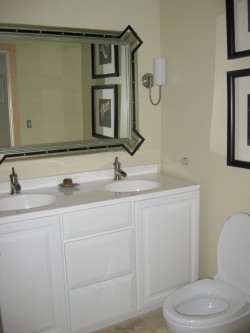 Experience the ANDY OnCall® difference when you call today.
Custom service: Our handymen will tailor each job to your structure's specifications and your personal needs, from location of repair to types of materials used. We bring you the personalized service you deserve! At ANDY OnCall®, we also believe in complete respect for your space and will clean up any debris from every job performed.
Great craftsmanship: Our services are top-notch and will last through heavy traffic and daily wear and tear. Not only does our work look great, it will function for your home and occupants for years to come. Top-quality workmanship means top-quality results.
Punctuality and respect: We're not the handyman service that shows up whenever we feel like. At ANDY OnCall®, we work around your schedule for your peace of mind and convenience and always bring you service with a smile.
Discounts: Learn more about the various discounts we offer, including first-time customer discounts, and senior discounts, when you contact us via phone or e-mail.
Whether you need shower tile installation to replace cracked, broken tiles or are in the market for deck cleaning services, the name to know is ANDY OnCall®. You're a busy person. Let us handle the maintenance and home improvement work, so you don't have to! Call today to learn more about estimates, discounts, and all of the handyman services we provide! We're ready to be your handyman in Chicago, so contact us now.